"Mountain Rain" 8x24 Resin Triptych (Three 8x8 Birchwood Art Panels)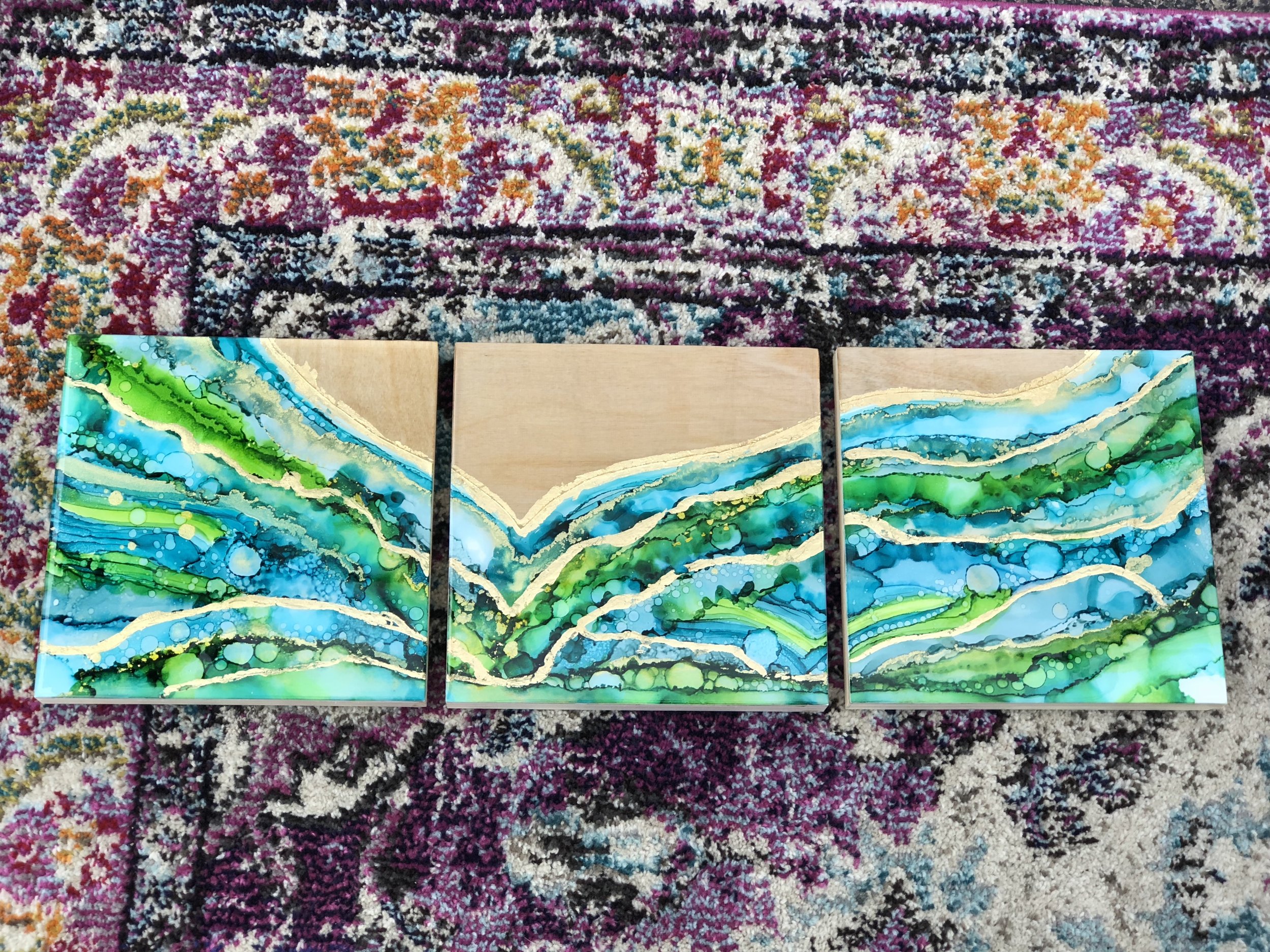 "Mountain Rain" 8x24 Resin Triptych (Three 8x8 Birchwood Art Panels)
Original artwork affixed to Three 8x8 Birchwood cradled panels. Each piece is varnished and coated with a glossy layer of art grade resin for the glass like effect.
Set of three original pieces included. Artwork features 14k Gold Leaf detailing.
Hanging hardware installed so this piece is ready to display upon arrival.
sold out